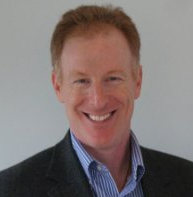 "Sales Evolution uses Personal Touch Concierge to handle scheduling, travel arrangements, social media, website management, blogging, newsletter and general administrative tasks and can enthusiastically state that hiring Nickey and her team is one of the best things we've done to grow our business. Having Personal Touch focusing on their core business and taking those important but non-core activities (for us) off our plate has allowed us to focus on what we do best, sales training and coaching, and her work has demonstrably helped grow our business.
Nickey and company really pay attention to the details, once you assign the task you don't have to think about it again. If you miss or forget something they proactively reach out to ensure what needs done gets done. Very high quality performance. Five stars on the four star scale!" — Scott Messer, Sales Evolution
---
"As a innovative technology consulting firm, we always seek out for talents to help expand our businesses. Nickey, started out for us as a virtual assistant on a project with the aviation industry, is detail oriented, well rounded, and accommodating. As a habit, not only does Nickey looks out for our best interests, she also managed to contribute as if she was a stake holder of the company. On top of excellent office supporting skills, ability, and knowledge, Nickey is communicative, responsible, punctual, and versatile. It was a thrill working with someone like Nickey who is proactive and insightful. We are very satisfied with the values she has added to projects." — Chris Chiu, Ph.D., Managing Director & Chief Research Scientist
---
"I have worked with Nickey and her team for the past 5 years. Although we have never met except over the phone, I have enough confidence in her that I give out her email address on my server when I am on extended travel and I share that with whichever lawyer I have asked to be my emergency point of contract. My guess is that she would be better than anyone else except me at answering questions from a judge.
In terms of satisfaction, I don't have any issue with her value. The important part to me is that things get done correctly and that I am represented well to the courts and my clients. I don't think that you could find anyone better." — J. Corbett, Esquire 2012
---
"I have worked with Nickey fort the past 4 years.  I'm very happy with Nickey's work.  She always delivers a quality job on time and at a fair price.  You will be very satisfied and I recommend her highly." — Alan D. Budman, Esquire 2011
---
Nickey is by far the most competent, conscientious, efficient, well-organized, accountable and productive administrator that I have ever worked with. Nickey's knowledge in her field is second nature and anyone that utilizes her service can be assured that Nickey will perform the required tasks in an expeditious manner without sacrificing the quality of her work. — Jacqueline Morgan, Esquire
---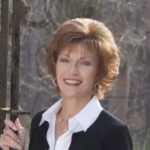 Nickey has been a contributor in the Bucks County Women's Journal for the past six months. She has written informative articles in her area of expertise as a Virtual Business Professional providing our readers with valuable information. If you are overwhelmed and over-worked call Nickey Hollenbach and she will discuss your business with you and make recommendations on how she can help! — Robin Coppinger
---
If you are lucky enough to call Nickey Hollenbach your Virtual Assistant, you know how professional and knowledgeable she is. I have worked with Nickey on several different projects and she is focused, highly motivated and very fun to work with. Her energy is contagious. Run, do not walk to Personal Touch Concierge Service, LLC. — Marlene Eldemire
---
I can heartily recommend Nickey of Personal Touch Concierge Services. She is a hard working self starter who fully understands what is needed to get a project underway and completed in a timely manner. Nickey has come to our rescue on numerous occasions and is a pleasure to work with! — Carol Maleno
---
I have known Nickey for a very long time. I recently hired PT Concierge Service to assist me in training one of my associates and a client of ours. Nickey arrived on time, introduced the subject, and proceeded to provide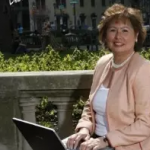 all of us a thorough understanding of the computer program at hand. Nickey was an expert in the use of this program and with wit and style, she guided us through this new experience. She showed patience and aptitude in her training. She answered our questions and provided the information and knowledge we needed to work with the system ourselves in the future. Nickey played a valuable role in the continuing education of my associates and clients. — Deborah S. Reast
---
Nickey is very detail oriented who looks at all aspects of a project. She has completely taken lists from various sources and compiled one master. With her in-depth knowledge utilizing variable data, she has more than expertly carried a prospective client campaign to fruition. With Nickey's suggestions and professionalism, we more than exceeded our expectations. — Marie Caparo
---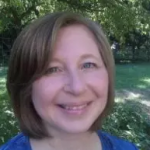 Nickey Hollenbach is committed to delivering high quality Virtual Office services and solutions to her clients. She has a passion for helping small businesses achieve their goals and works hard to meet her specific clients' needs. Nickey is also a great asset to the community. She has contributed countless hours to the success of the Women in Business Committee of the CBCC and is always quick with referrals or friendly advice. I highly recommend Nickey! — Kimberly Graziano
---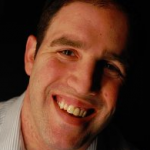 Nickey is a very hardworking individual who always puts forth 120% for her clients and work. She's extremely friendly and approachable. I would recommend her and her service to everyone who needs a virtual assistant. — Seth Goldstein
---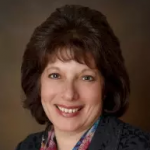 I would like to provide a personal recommendation for Nickey Hollenbach and Personal Touch Concierge Service. Nickey is dedicated to providing expert and professional services to her client businesses. She is a great "go-to" person when you have a project that you need to outsource, either because you don't have the time or the staff to do it in-house. The projects I have given Nickey to manage have been handled in a thorough and timely manner. I will continue to reach out to Nickey whenever I need a virtual assistant. — Debbie Goetz
---
Nickey is simply wonderful to work with, and to know. We have worked together for several years and can personally attest to her professionalism and skills. Nickey is a real pro and applies her expertise to projects in a down-to-earth and practical way. She is also a lovely person, too!! 🙂 — Mary Motz
---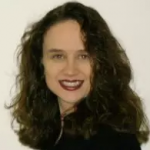 Nickey is a wonderful person to work with; dedicated, hardworking, highly motivated, and continuously stays on top of every clients needs. She has a great attention to detail, knows exactly what's required to get the job done, and always works to keep the client happy. It's a pleasure working with Nickey and I would recommend her to anyone. —  Michelle Colvin
---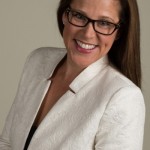 This is one of the easiest recommendations I have given — never have I met someone so dedicated to their clients. Nickey and her team are always on top of things — consistently thinking of their clients first and responding in a thoughtful and timely manner. I feel like I am Nickey's most important client and I'm sure all of her clients feel the same. Their ideas are creative and insightful and would recommend their services to anyone. Staci Bender Epstein
---
Transitioning a business can be daunting. Nickey Hollenbach and her team at PT Concierge Services were able to execute any task I gave them to make the transition cleaner and quicker with little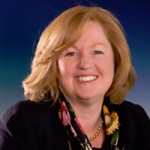 disruption to my company and clients. I continue to use her expertise in social media strategy and marketing as well as calling upon them to execute those one-off tasks that continue to arise. Highly recommend! Loretta Hutchinson, CFP®, CDFA™, NCC
---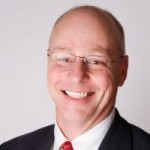 Nickey is easy to recommend. She is a wonderful virtual assistant who can provide just about any type of business service for small or large businesses. She helps line up great resources who provide quality work and fair prices, and she does great work with integrity and quality too. Highly recommended! Mike Henry Sr