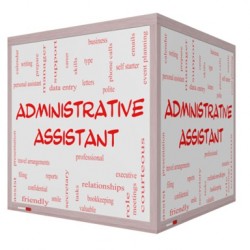 Personal Touch Concierge Service, LLC, has extensive experience in day-to-day administrative duties.
Word Processing / Transcription
Email and Calendar Management
Making and Confirming Appointments
Newsletter Creation
Travel Arrangements
Scheduling
Proofreading / Editing
Database Management
Virtual Letterhead Creation
PPT Presentations
Need your documents typed, formatted, proofread, edited? That's what we do. We also transcribe meetings, webinars, speeches – in any format you'd like.
How much time does email management take out of your schedule every day? We manage emails, delete spam, sort into priority folders – as little or as much as you need us to do. And how nice would it be to simply forward emails to your team to schedule appointments, respond to on your behalf, or simply put – just take care of this!
Let us create and manage your newsletter for you, including the lists!
Whether it be business or pleasure, we would be happy to arrange any trip or vacation for you – no matter how small or large. We have over 25 years' experience scheduling business trips and vacations – just tell us where you want to go – and what you'd like to do when you get there!
Scheduling is our specialty! Let us deal with the complexities of scheduling a business meeting – large or small, virtual or in-person.
Our professional proofreaders and editors love what they do! We have extensive experience in proofreading any document including, but not limited to, briefs, memoranda, manuals, manuscripts, proposals, books and reports.
We're happy to manage your database for you, run reports you may need, ensure existing databases are set up properly.